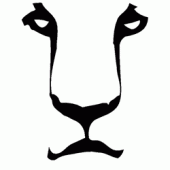 Victoria homelessness issues
Started by
Mike K.
,
Jan 25 2007 10:45 AM
12921 replies to this topic
Posted Yesterday, 01:37 PM
...What do we do when the next time it is a real gun?
Slap the person's wrist a little harder?
A Girl is No one likes this
---
Posted Yesterday, 08:50 PM
Hold a vigil.

Hopefully the victim won't be local, like the look kid who got stabbed to death in front of McDonald's. That makes things far more easier to handle for officialdom.

pennymurphy2000 and A Girl is No one like this
Know it all.
Citified.ca is Victoria's most comprehensive research resource for new-build homes and commercial spaces.
---
---
7 user(s) are reading this topic
1 members, 6 guests, 0 anonymous users