Latest VV Article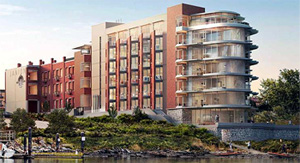 Recent development proposals, approvals and construction starts in downtown Victoria
Despite a perceived slowdown in the downtown Victoria multi-unit real-estate market developers continue to float new proposals as shovels hit the ground on approved projects.
One of the newest major proposals to come before planners is Vancouver-based Chard Development's concept for a 10-storey, 82 unit residential building with ground floor commercial space at 836-838 Broughton Street. Having recently completed an 11-storey luxury tower in the 600-block of Broughton, this project will pad the developer's downtown Victoria roster for a total of five buildings. [
Read more
]
206,407

Total Posts

2,831

Total Members

ouiparapluie

Newest Member

679

Most Online
126 users are online
8 members, 118 guests, 0 anonymous users (See full list)
jrlaw, Matt R., AllseeingEye, Dylan Leblanc, G-Man, Greg, weisguy86, Mike K.