The food court on 1009 MacKenzie St., in Cook St. Village is expanding to the lot next to it on 325 Cook St.



A pic of the food court right now:



A pic of 325 Cook St. It includes this parking lot and the building to the left, formerly Fairfield Cleaners.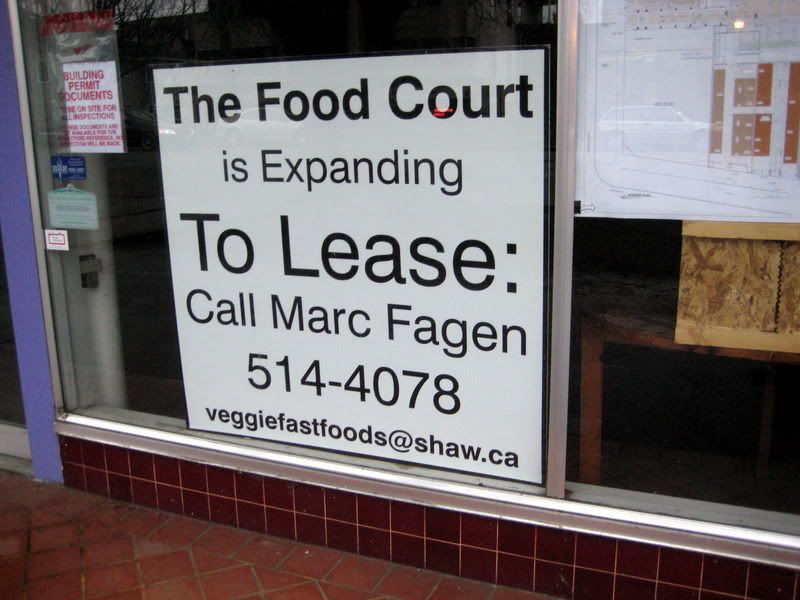 There are plans taped to the window of 325 Cook. Here is the overall design. The building on the top is the current building, below is the future building. As you can see, the plan is to eliminate the parking lot for another building.



This will essentially triple the food court's square footage.

A close-up of the current food court building:



A close-up of the future renovated building on the left and the brand new building on the right: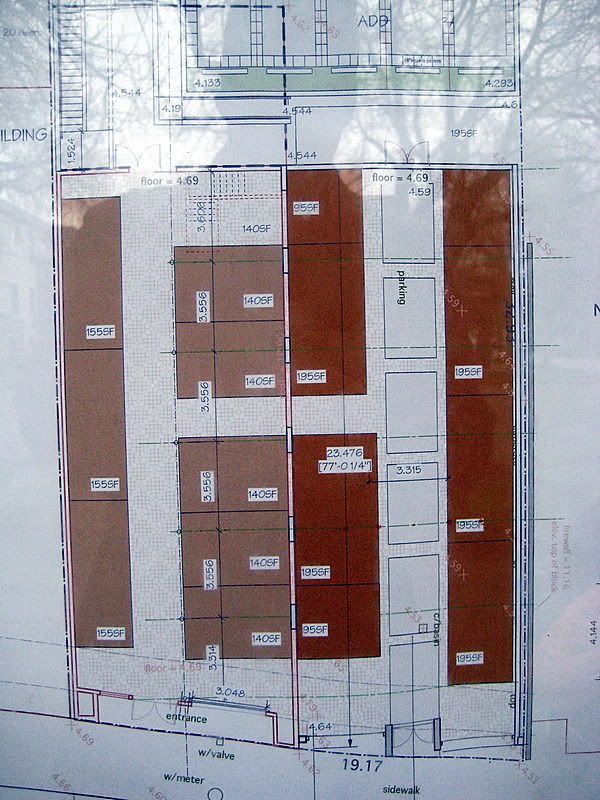 It says "parking" in the middle of the new building lot. I'm guessing that's just an indication of what's there at the moment. It will not actually be parking in the future. It's not clear however whether this new building will be completely enclosed. I assume it will be, but I suppose it's possible that only the food prep areas are enclosed and the rest is open. But I doubt that.

Here's the frontage plans for the 325 Lot. The building on the left is in existence today. The one on the right is the parking lot.


Notice the garage style doors. I like the idea of glass garage doors that could open up the space when the weather is nice. I picture tables overflowing onto the street.