...despite all the new construction it's not making much of an obvious impact at this point...
I think the average person would have a difficult time telling the difference between an aerial of Victoria from ~1950 and an aerial from today. The building heights aren't very much different (up in some places, down in others), downtown hasn't expanded its footprint much if at all during that time, etc. When you compare today to the early years of the modern highrise in the late 1960s & early 1970s it gets even more difficult. Of all Canadian metro areas, Victoria's core has changed the least since WW2.
But how can that be? Victoria is especially tiny, as everyone knows. And development has been insufferably intense, as everyone also knows. So how can all of that fiendish new construction since [insert your personal favourite "best before" date here] be so difficult to spot? Methinks it's partly because the downtown area was and is much larger than most people want to admit, and partly because the new construction has tended to be "Victoria-sized", hence very few new buildings really stand out.
Suffice it to say, the mission to limit building heights and to limit the extent of the downtown area itself has been very effective.
~1980 (actually probably a bit earlier as per HB's reply below):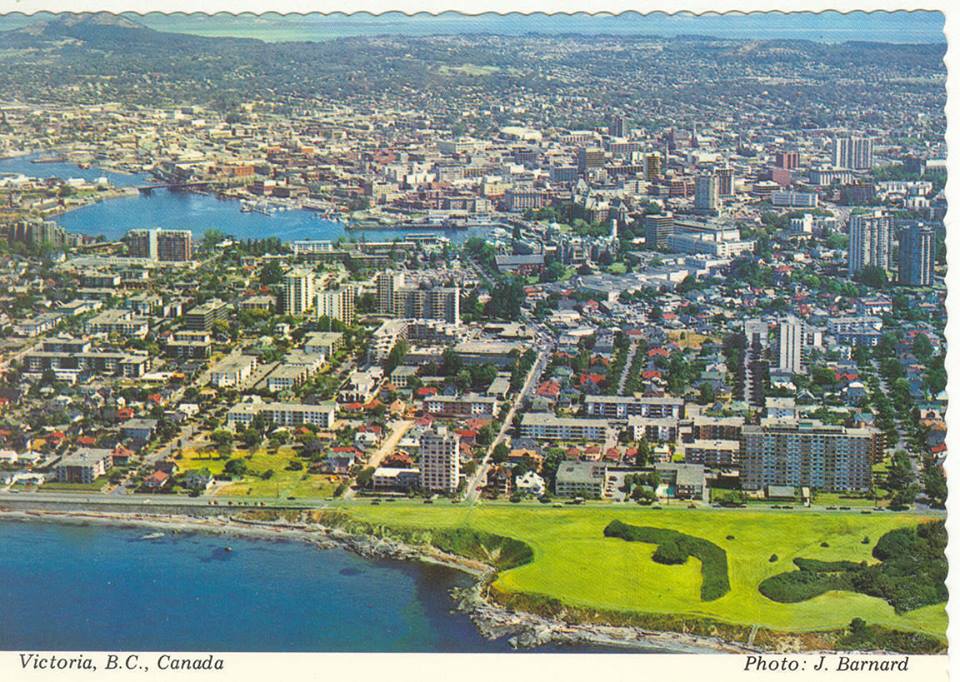 pic from http://gingert.net/i...toria-c1980.jpg
Edited by aastra, 23 November 2017 - 04:43 PM.