I have a collection of older Victoria photographs that I will start posting here.
Your job is to Guess at where the photo was taken and what is happening if anything.
Can you see the Horse?
Care to guess the date that the photo was taken
If you already know the answers please let those who don't .....have some fun.
I will start with this 1st one of a set of 5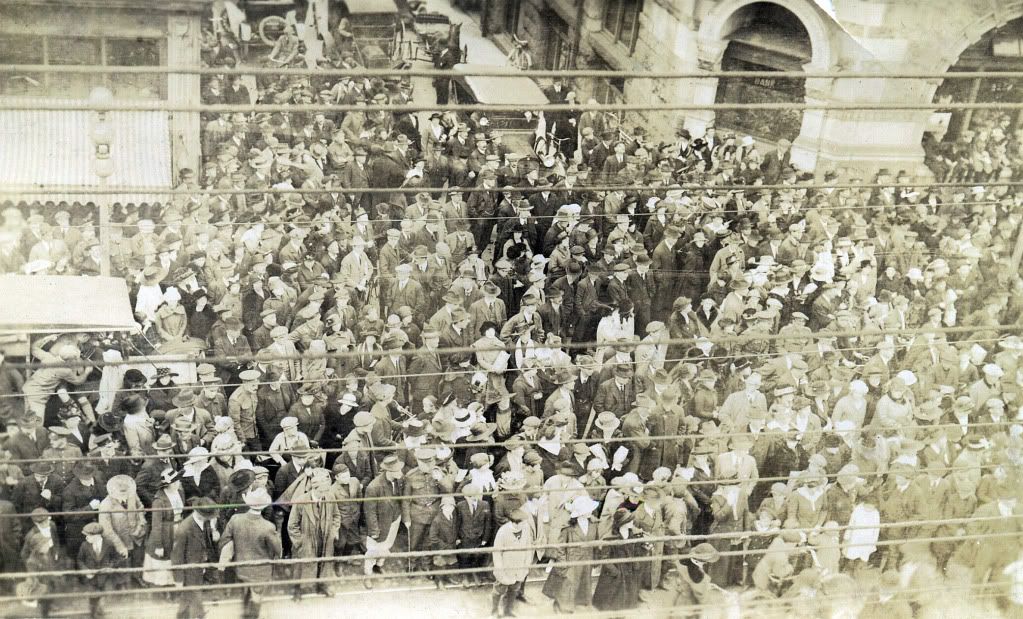 Photographer Unknown
http://www.flickr.co...40957/lightbox/