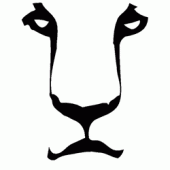 The National Post
Started by
Mike K.
,
Jun 23 2013 08:41 AM
122 replies to this topic
Posted 05 July 2017 - 01:53 PM
Here is a look at today's National Post.
---
Posted 05 July 2017 - 08:53 PM
---
Posted 11 January 2018 - 09:59 AM
Missed this last year:
https://ipolitics.ca...-ivison-others/
National Post newsroom staff in Toronto and Ottawa who cast their ballots in a union vote in September will have to wait until well into the new year for a labour board decision that will determine whether they will unionize.

CWA Canada – the media bargaining agent which helped organize the union drive at Postmedia's flagship national newspaper – said in early October that 31 out of 59 staff voted in favour of unionizing.

But that slim majority is not yet definitive because of six contested ballots – two of which bear the names of two well-known national columnists – that the union did not factor into its count. CWA Canada does not want those ballots counted because it believes the six employees to whom they belong are not part of the bargaining unit.

The issue is now before the Ontario Labour Relations Board, which held its first two hearings on whether the ballots should be counted on Monday and Tuesday this week. Martin O'Hanlon, president of CWA Canada, and Sean FitzPatrick, the union's lawyer, said it's likely four or five more days of hearings will need to be scheduled and the next one probably will not take place until the new year.

"We're talking months now," O'Hanlon said earlier this week. "Even when the hearings wrap, (the labour board) takes time to make their decision and that could take weeks."

CWA is arguing before the labour board that five of the six employees linked to the contested ballots work for Postmedia – the corporation which owns the National Post – and not for paper itself. Fitzpatrick said these employees are columnists or in production roles.

Well-known national columnist Andrew Coyne is one of them. Coyne – who has not yet responded to a request for comment – testified before the labour board on Tuesday, O'Hanlon and FitzPatrick said.
"I don't need a middle person in my pizza slice transaction" - zoomer, April 17, 2018
---
---
0 user(s) are reading this topic
0 members, 0 guests, 0 anonymous users