UNDER CONSTRUCTION

The Wade

Uses:

condo, commercial

Address:

1105 Pandora Avenue; 1110-1120 Johnson Street

Municipality:

Victoria

Region:

Downtown Victoria

Storeys:

5

Condo units:

102

(studio/bachelor, 1BR, 2BR, 3BR, penthouse, 2BR + den, junior 1BR, junior 2BR)

Sales status:

sold out / resales only
The Wade is a two-building, 102-unit mixed-use condominium and ground floor commercial development spanning th... (
view full profile
)
Learn more about the Wade on Citified.ca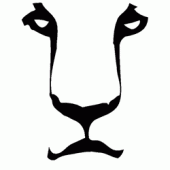 The Wade | Condos; commercial | 5 and 4-storeys | Under construction
Started by
Mike K.
,
Apr 25 2016 10:09 AM
641 replies to this topic
Posted 12 June 2019 - 01:33 PM
Know it all.
Citified.ca is Victoria's most comprehensive research resource for new-build homes and commercial spaces.
---
Posted 13 June 2019 - 04:02 PM
I see some discussion around assignments, I bought a jr 1-bdrm when the sales started but since then have moved into a bigger place from where I was previously and no longer want to move into a small unit.

Does anyone thing it would be possible to assign a small unit like that in this building? If so do you need a real estate agent to do this?

The purchase price is $270k on the top floor so I was hoping ~$300 might be doable? Never done an assignment before.

Sorry if this is off-topic.
How big your unit in terms of sq/ft?
---
---
0 user(s) are reading this topic
0 members, 0 guests, 0 anonymous users