UNDER CONSTRUCTION

Vivid at the Yates

Uses:

condo, commercial

Address:

849 Johnson Street

Municipality:

Victoria

Region:

Downtown Victoria

Storeys:

20

Condo units:

135

(1BR, 2BR, 1BR + den)

Sales status:

sold out / resales only
Vivid at the Yates is a 20-storey, 135-unit below market condominium tower situated along the 800-block of Joh... (
view full profile
)
Learn more about Vivid at the Yates on Citified.ca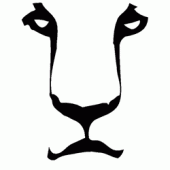 [Downtown Victoria] Vivid at the Yates | Attainable condos; market commercial | 20-storeys | Under construction
Started by
Mike K.
,
May 12 2017 09:04 AM
281 replies to this topic
Posted 03 February 2019 - 06:05 PM
the answer on removal is usually "with a bigger crane".

---
Posted 03 February 2019 - 06:47 PM
Yeah, that makes sense. I guess I'm just curious about the actual details.

Since this is an internal crane, is it going to remain anchored to the bottom of the building foundation (and also to the tower core) throughout construction, with crane segments being sequentially added as the crane grows skyward with the building?

Or, will the crane grow skyward with the building by raising the crane's base and anchoring the crane's base to successively higher floors?

Crane removal seems like it would be harder in the first scenario. In either case, how are those internal structural gaps left behind by the vacated crane dealt with?

Tried to look some of this stuff up but couldn't find specific enough answers.

---
---
1 user(s) are reading this topic
0 members, 1 guests, 0 anonymous users