Thanks for the heads-up, shoeflack!
12 two-storey townhomes with rooftop terraces, plus 12 studio apartments are slated for the green space between James Bay's Charter House and Regent Tower residential buildings.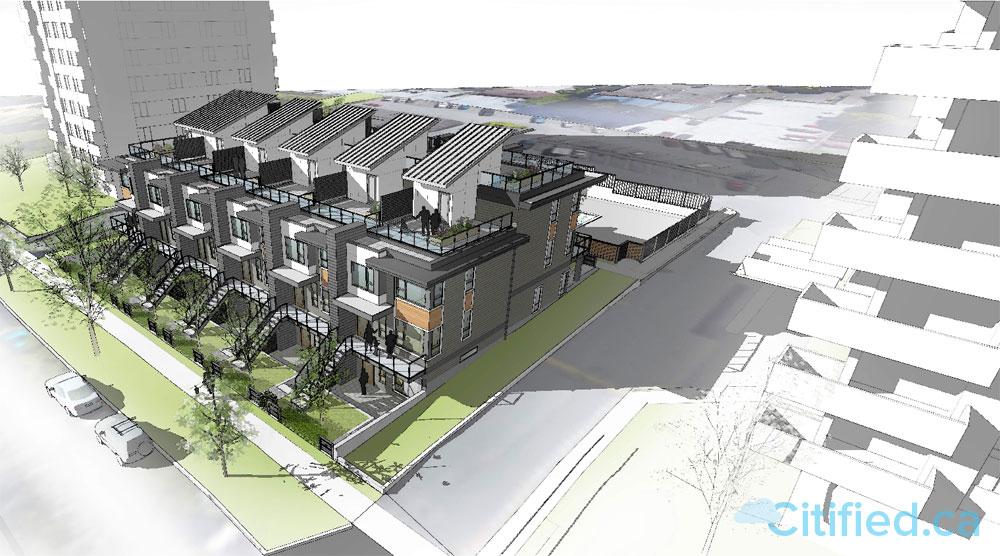 An artist's rendering of 415/435 Michigan Street, a 24-unit townhome and studio apartment rental complex proposed for land between the 14-storey Charter House (at left) and 13-storey Regent Tower rental buildings in James Bay.
Townhome and studio apartment rentals proposed for James Bay's Michigan Street
https://victoria.cit...ichigan-street/