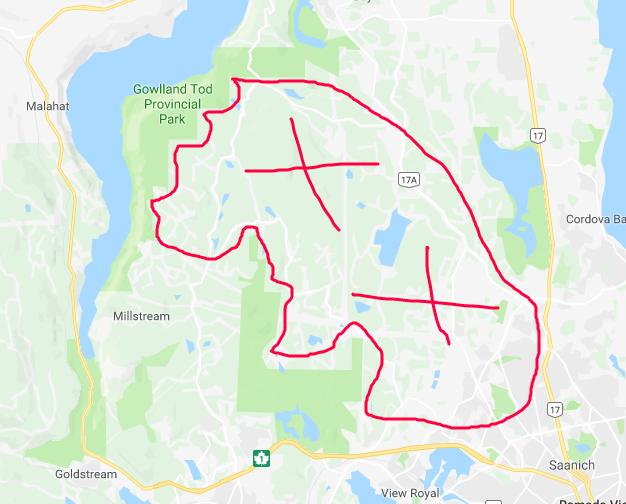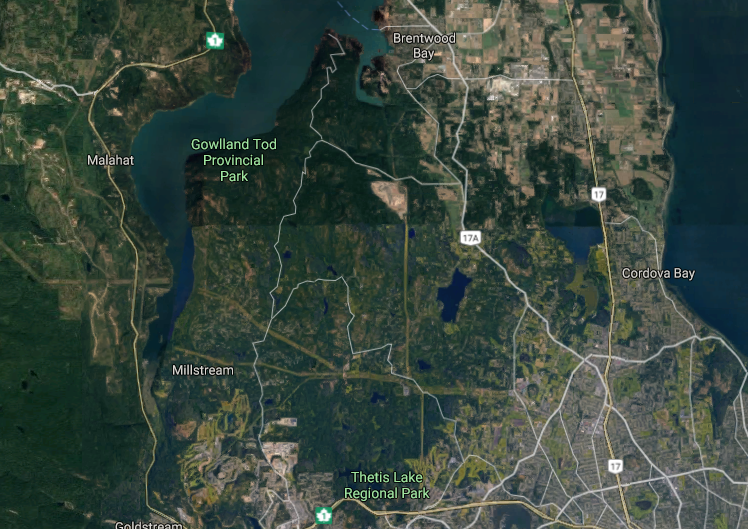 I think it's time to build a new city. And I've found the spot.
The great thing is, we build this thing from scratch, in phases. So all or most of our growth can go there, and that takes development pressure off all the munis.
So it'll be named Prospect Lake. And of course the centrepiece is the lake and the hundreds of acres of park around it we'll create.
All along the western flank of Gowlland Tod will be 15-floor buildings.
Edited by VicHockeyFan, 04 December 2017 - 01:12 PM.