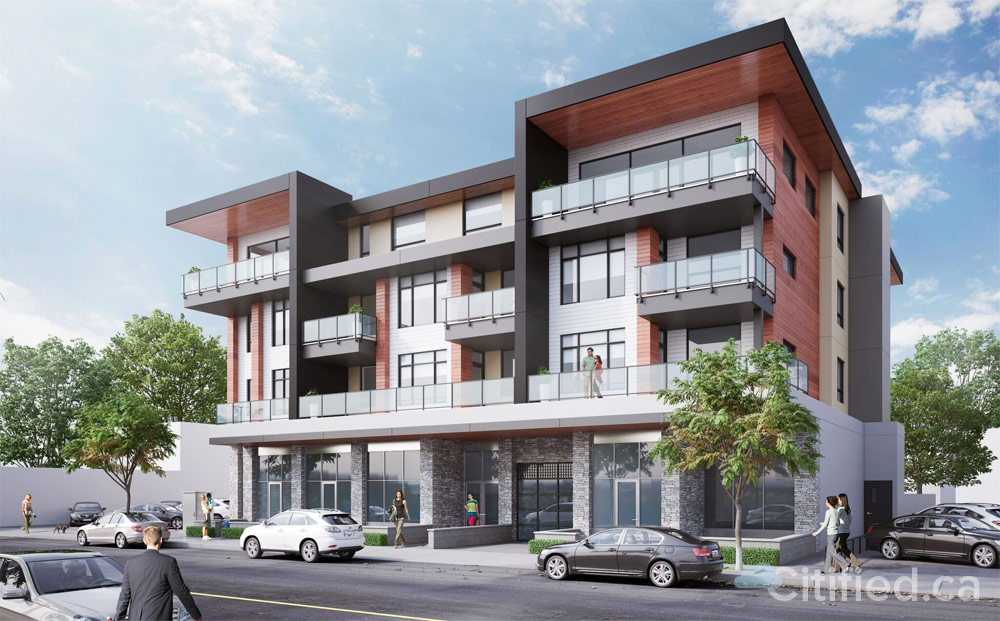 An artist's rendering of The Quartet, a 22-unit, five-storey condominium and commercial development coming soon to Fourth Street in downtown Sidney. The seaside community has been undergoing an urban renewal fuelled by homebuyers in search of a walkable urban centre away from Victoria's busy core.
All eyes on Sidney: Quartet condo epitomizes seaside town's allure
https://victoria.cit...e-towns-allure/
Victoria-based Marker Group is readying to start construction of the company's fourth condominium and live-work development in the booming Town of Sidney.
Dubbed The Quartet, the five-storey residence – situated along 4th Street between Beacon and Bevan avenues – is comprised of 19 one, two, and three-bedroom suites along with three ground oriented live-work spaces positioned to take advantage of the area's abundant foot traffic.
Mike Cronquist, Marker Group's Vice President of Development, says The Quartet's location has resonated with buyers searching for a walkable urban community outside of Victoria's busy core.
"Our experience with building residential communities in Sidney is buyers throughout the Capital Region are increasingly seeking an amenity-rich village atmosphere that leaves behind the challenges of urban living, and Sidney represents the alternative they're looking for," Cronquist says, adding that "Marker's continued focus on Sidney's core has played a major role in supplying the fast-growing demand for the town's residential offerings." [Full article]
Citified profile: https://victoria.cit...-street-sidney/