Sam Ganong, a former partner at Abstract Developments, is now heading his own development firm called Curate Developments. He is partnered with an individual called Brodie Gunn.
Citified profile:
https://victoria.cit...ristmas-avenue/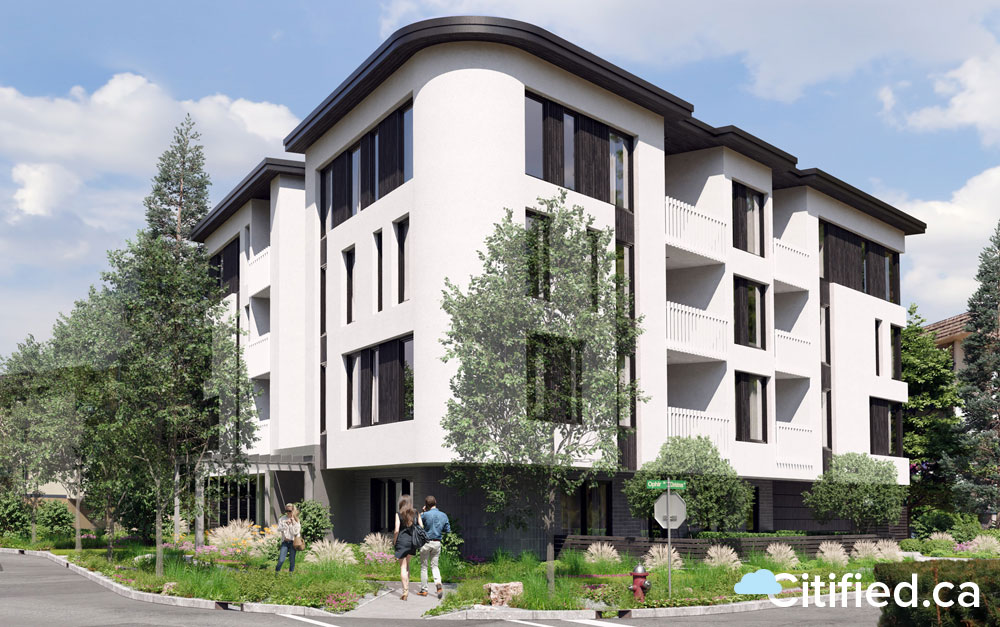 An artist's rendering of 1544 Christmas Avenue, a 25-unit condominium proposed for Saanich's Shelbourne Valley by real-estate development start-up Curate Developments. If approved, the four-storey project will rise in the hub of the rapidly densifying district.
Newly-minted development firm planning 'attainable' condo project for Saanich's Shelbourne Valley
https://victoria.cit...lbourne-valley/
A 25-unit condominium project by a newly-minted real-estate development firm has been pitched for the hub of Saanich's burgeoning Shelbourne Valley.
Curate Developments, headed by former Abstract Developments executive Sam Ganong and partner Brodie Gunn, is pursuing approvals for its premiere undertaking at 1544 Christmas Avenue near the intersection of Shelbourne Street and Cedar Hill Cross Road.
Designed by de Hoog & Kierulf Architects as a 21st century take on 1950's-era modernist architecture with a hint of art deco influences, the four-storey building's mix of studio, one-bedroom and two-bedroom layouts will be geared towards first-time purchasers readying to make the transition from renting to homeownership. [
Full article
]