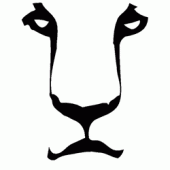 Esquimalt / Oak Bay / Saanich | 2022 municipal elections
Started by
Mike K.
,
May 11 2022 08:13 AM
Posted 11 May 2022 - 08:13 AM
Please discuss the candidates and news/issues pertaining to the 2022 election in this thread.

Know it all.
Citified.ca is Victoria's most comprehensive research resource for new-build homes and commercial spaces.
---
Posted 17 May 2022 - 01:42 PM
Barb Desjardins is running again. Seems likely that, just like 2014 and 2018, she won't face a serious challenger. I've only heard about one non-incumbent organizing to run for Council and I'd say they have a decent shot.
---
---
0 user(s) are reading this topic
0 members, 0 guests, 0 anonymous users