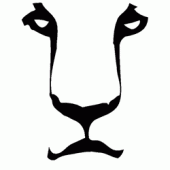 Saanich Peninsula | 2022 municipal elections
Started by
Mike K.
,
May 11 2022 08:14 AM
Posted 11 May 2022 - 08:14 AM
Please discuss the candidates and news/issues pertaining to the 2022 election in this thread.

Know it all.
Citified.ca is Victoria's most comprehensive research resource for new-build homes and commercial spaces.
---
Posted 18 May 2022 - 01:52 AM
Geoff Orr says he won't run for mayor again in North Saanich
North Saanich Mayor Geoff Orr said Tuesday he won't run for re-election this fall. Orr, who served a four-year term as councillor before winning the mayor's seat in 2018, said he made the decision after considerable thought.
Edited by Victoria Watcher, 18 May 2022 - 01:53 AM.
---
Posted 28 June 2022 - 12:37 PM
Good afternoon,
I am excited to share that I am running for Central Saanich Council this fall. I am a first-time candidate with Masters degrees in Public and Health Administration and more than 15 years of experience evaluating and working to improve a range of health and social policies, programs, and systems in British Columbia. I am an enthusiastic trail runner and active member of our regional outdoor community. I live with my partner, Evan, and our two young children, Alicia (4) and Clayton (1) in Brentwood Bay.
So far, running for Council has been a gift. I have met so many warm people and learned so much about our community. I've heard that housing, health and community services, road safety, active transportation and parks and trails are priorities. I've also heard that the past few years have been very tough on our local businesses and farms and now is the time for some extra support. I'd love to hear what's top of mind for you, and what worries you too. If you would like to learn more or connect, I'm available at sarahriddell.ca, @voteriddell on Facebook, instagram and twitter, and voteriddell@gmail.com.
Many thanks and best wishes,
Sarah
---
---
0 user(s) are reading this topic
0 members, 0 guests, 0 anonymous users