This one came out of nowhere. I know there was an info session on this one recently, but I couldn't make it; so hopefully someone can fill me in on how this got approved. My guess it was pre-zoned.
Recently two homes on the top of Moss Rock were torn down. Currently there's a tonne of blasting.
7 modern view homes are planned. Starting at 1.8 million. Abstract is the developer.
Here's more details on their site.
Here's a Bing of the site.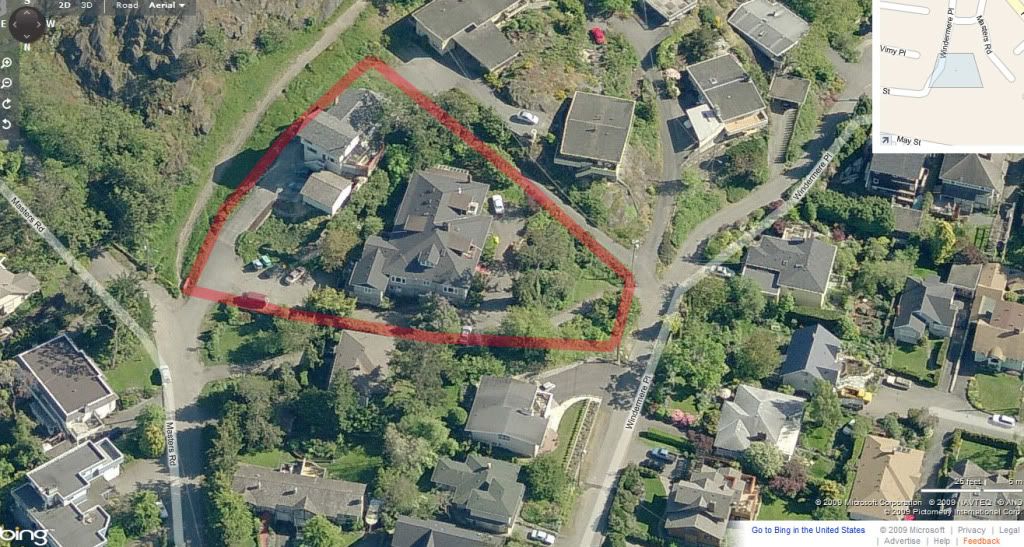 Those homes inside the line are now gone. I couldn't believe it when I saw that the bigger one was gone. From what I could tell it was in very good shape. The land is now being leveled.
Here is the site plan:
Here are renderings of the first three home to be built: