Project website - http://fernwoodurbanvillage.ca/

A cohousing community is a type of intentional community composed of private homes supplemented by shared facilities. The community is planned, owned and managed by the residents – who also share activities which may include cooking, dining, child care, gardening, and governance of the community. Common facilities may include a kitchen, dining room, laundry, child care facilities, offices, internet access, guest rooms, and recreational features.

Cohousing facilitates interaction among neighbors for social and practical benefits, economic and environmental benefits.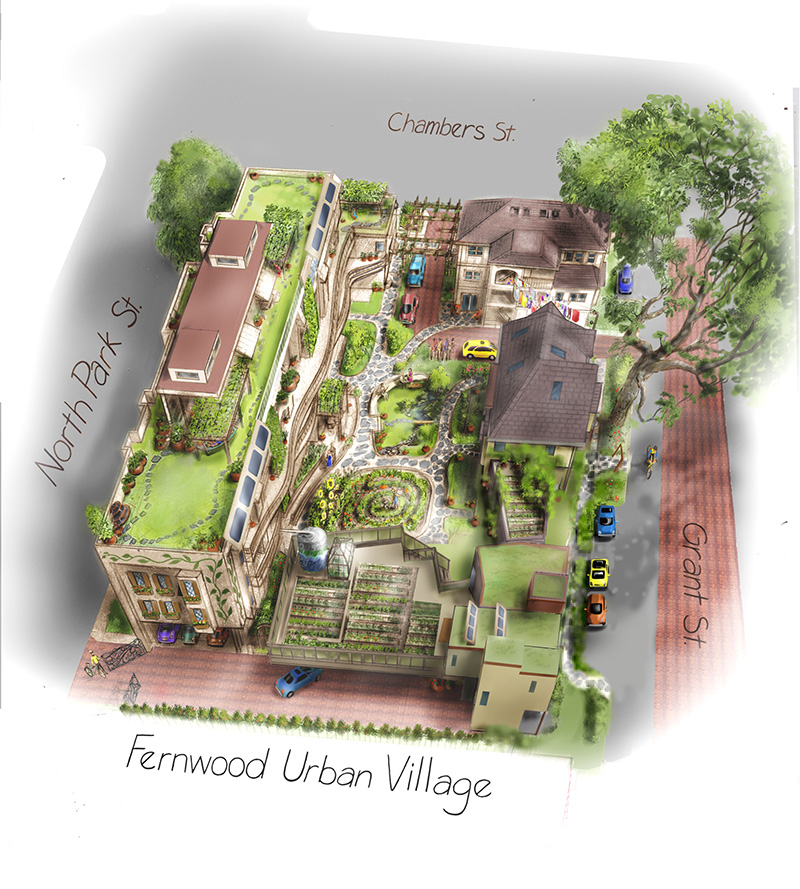 Aerial view of the site (same orientation) - https://maps.google....11&t=k°=90&z=20