http://www.largeandc...perty/parkview/
1060 Tillicum, right across from the Gorge Pub.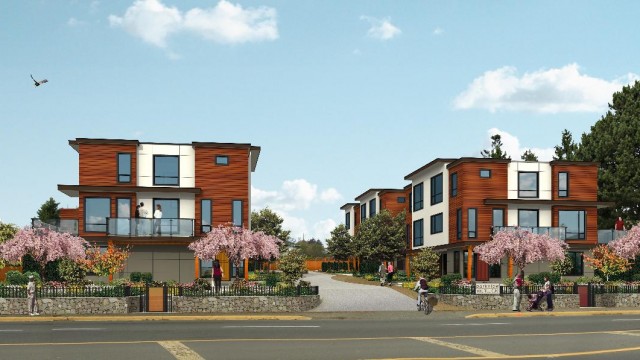 I was talking to the Realtor here. He says that Fortis did a study of this specific project and based on today's rates, the project would use about $1625 per year in electricity (per unit) if they had done electric baseboard heating, electric stoves, dryers and electric hot water.
Instead they are doing gas stoves, gas fired in-floor radiant heating, on demand gas water heaters, gas dryers, and gas cooking stove. And Fortis says that'll average a little over $700/yr.
It's also the first project in all of Canada to have electric car chargers in the garage of every single unit.
On MLS: http://www.realtor.c...ertyId=15124901
The units that front onto Tillicum have triple-pane windows designed for sound (traffic noise) abatement.