Abstract Developments plans to build 81 condos and ten townhomes at 1201 Fort Street and 1050 Pentrelew Place. The condos will rise to five and six-storeys.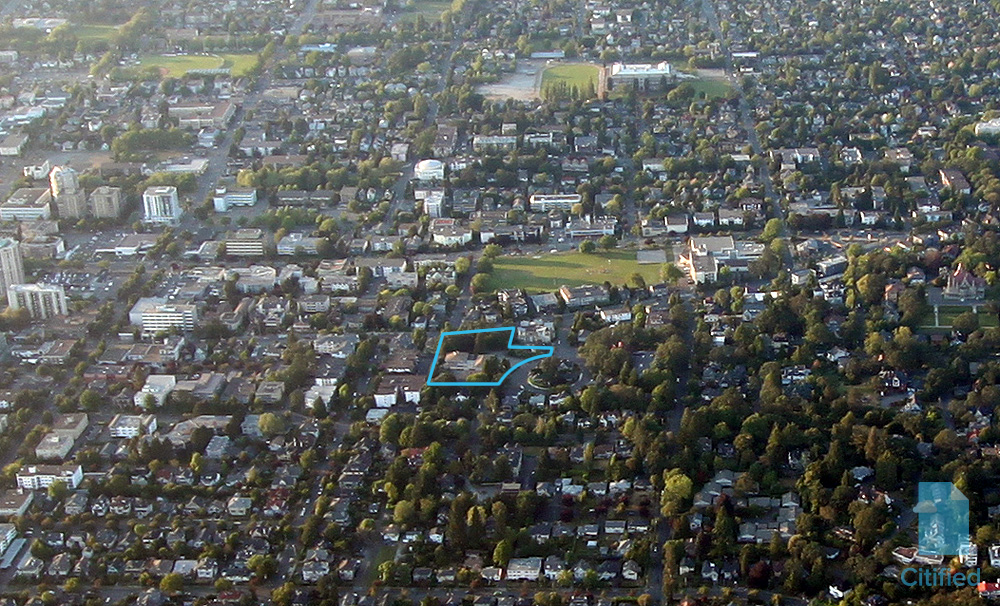 Condos, townhomes planned for Victoria Truth Centre property on upper Fort Street
http://victoria.citi...er-fort-street/
Abstract Developments is seeking development approvals for two condo residences and a row of townhomes at 1201 Fort Street and 1050 Pentrelew Place, according to municipal documents filed with the City of Victoria.
The project is planned for a 1.8-acre parcel in the Rockland neighbourhood sold to Abstract earlier this year by the Victoria Truth Centre church. The land had been listed for sale at $7-million by commercial brokerage firm CBRE Victoria.
"Following the purchase of the site we began community consultations to get a sense of direction from nearby residents. We've held ten such engagement sessions, and they've shaped a development vision that is in-keeping with the Official Community Plan and which we are now presenting to the City," said Mike Miller, head of Abstract Developments.
Miller says the unique nature of the site, with its mature trees and greenery, played a key role in the layout of the buildings and overall site concept.
"One of our goals is to retain as many of the property's mature trees as possible, and we'll be able to do this by situating our buildings around the trees while maintaining 70% of the property as open, undeveloped space," Miller said, adding that as part of a placemaking effort, Abstract will create a public green space accessible off of Fort Street with a cut-through to Pentrelew Place. [Full article]