Sakura Project Management plans to build a 62-unit condominium complex with ground floor retail space. They hope to be in the ground by mid-2018.

The developer said the soil conditions on this site are very difficult to work with, and they will try to go for approximately 40 parking spots if they can get them.

A community meeting for the proposal is planned for the 17th of May.

And next to this site along the View Street frontage of the property is a separate proposal for a purpose-built rental building. More info here.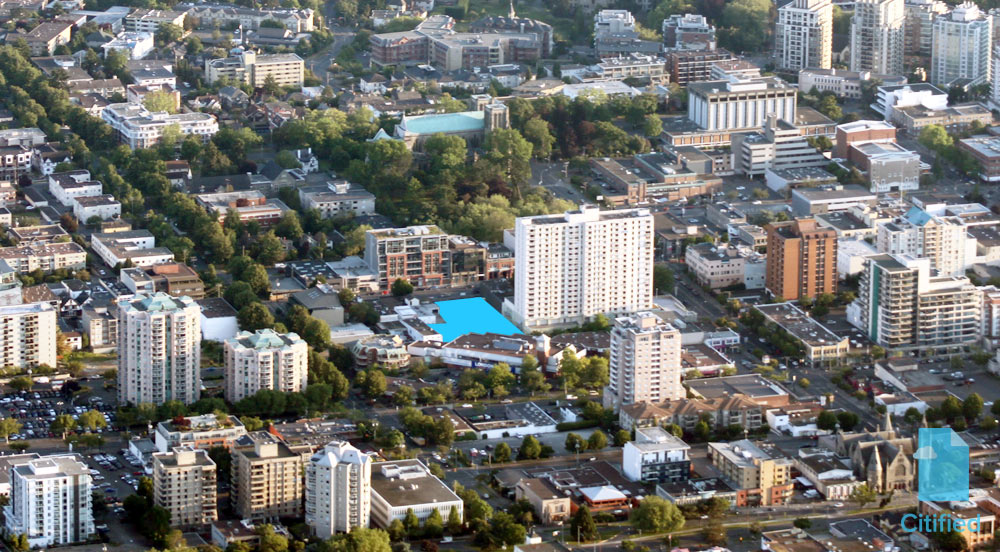 A surface parking lot between the 900-blocks of Fort and View streets (marked in blue) is the focus of two development proposals, one a condominium project and the other a purpose-built rental.

Residential buildings planned for parking lot next to View Towers
http://victoria.citi...to-view-towers/