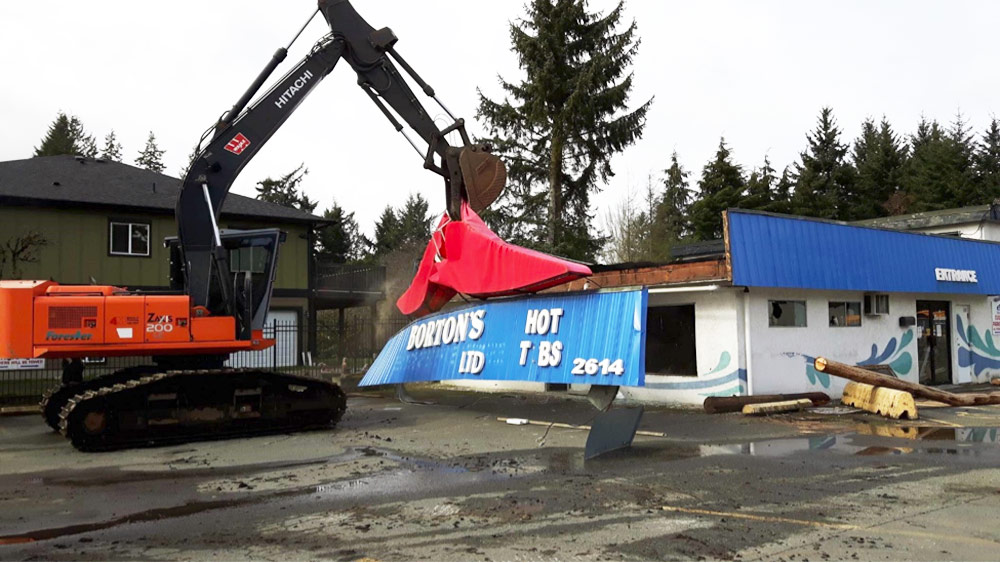 Crews demolish a commercial building at 2614 Sooke Road in preparation for construction of Charter Telecom's four-storey national headquarters complex. Photo dated April 2017.
Construction underway for Charter Telecom's West Shore office complex and national HQ
https://victoria.cit...nd-national-hq/
It may not be Amazon's next headquarters, but Metchosin-based Charter Telecom has begun construction of its new head office along the 2600-block of Sooke Road in Langford.
The four-storey, nearly 16,000 square foot facility will accommodate over 35 employees working in a state-of-the-art technology and innovation lab focused on the company's telecommunications and network operations.
Situated west of the Sooke Road and Jacklin Road intersection at 2614 Sooke Road, the Charter Telecom building will be constructed to the energy-saving Passive House standard. A single-unit residential component and an event space will be situated on the top floor. Floors two and three will house offices and the company's lab, while the ground floor will provide covered parking and bicycle storage space. [
Full article
]