Citified profile and more renderings: https://victoria.cit...os/the-ventana/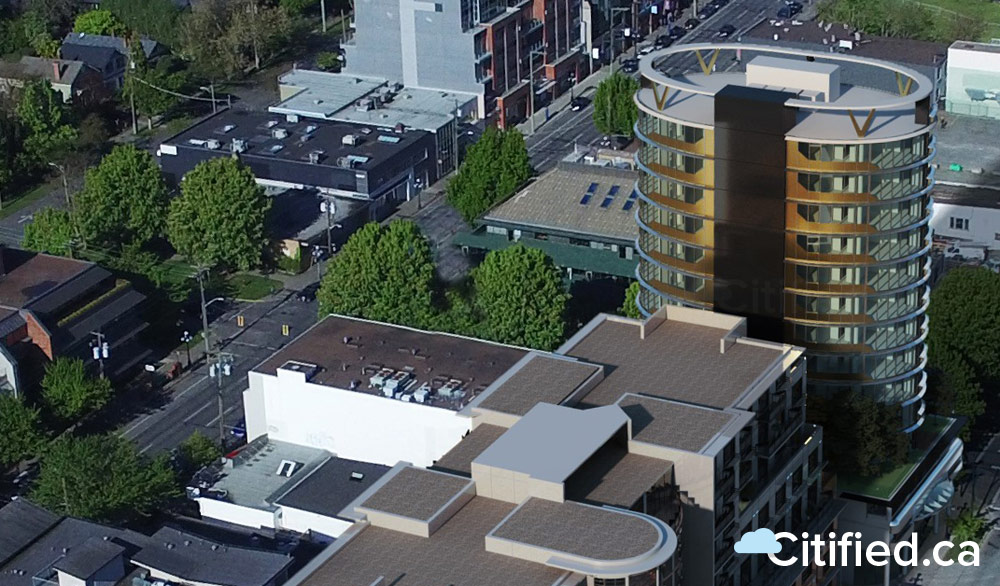 An artist's rendering of the 14-storey Ventana condominium tower proposed for View Street at Vancouver Street in downtown Victoria's Harris Green neighbourhood. The luxury building will feature only 21 suites.
High-end Ventana condominium tower planned for View and Vancouver streets
https://victoria.cit...couver-streets/
A luxury mixed-use condominium and retail project has been proposed for a long-vacant lot overlooking the View and Vancouver streets intersection, Citified has learned.
Dubbed The Ventana and rising to 14-storeys, the oval-shaped highrise designed by architect Jan Zak will be comprised of 21 residences sized at approximately 1,500 square feet, while two retail units will front onto the street below.
A rarity among Victoria's condominium offerings, developer Don Charity of Mosaic Properties confirms purchasers will have the opportunity to combine two suites at Ventana to occupy an entire floor of the tower.
Amenities for residents are currently envisioned to include a lap pool and a fitness facility on the third floor, while two high-speed elevators will yield near-instant elevator access on all levels. [
Full article
]