This project was formerly spearheaded by the Limona Group which had plans to build four lowrise residential buildings and upwards of 50 duplexes/townhomes, with a total unit count of 350. The development site is along the southern perimeter of Thetis Lake Park on the Thetis Lake Campground lands.
Citified profiles: https://victoria.cit...ake-apartments/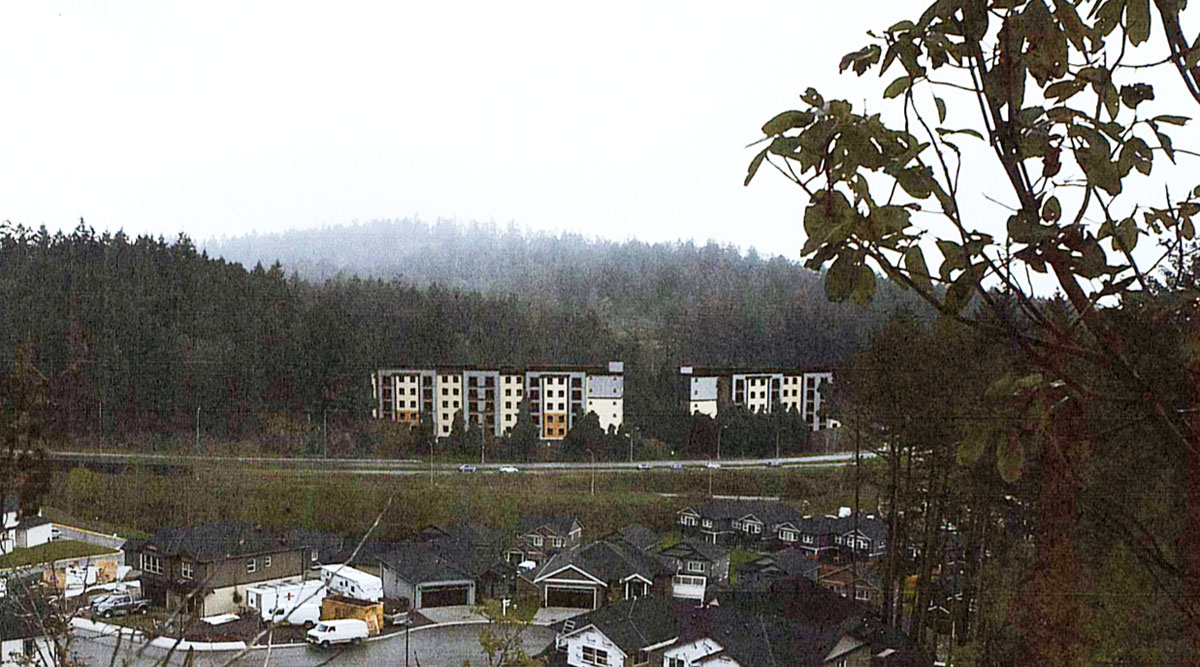 A conceptual drawing depicting two six-storey affordable rental buildings (at-centre) planned to rise along the southern peripmeter of Thetis Lake Park in View Royal. The two lowrises are the first phase of a larger development concept.
Developer seeks to build 152-units of affordable rentals adjacent to Thetis Lake Park
https://victoria.cit...etis-lake-park/