APPROVED

43 Gorge Road East

Uses:

rental, commercial

Address:

43-55 Gorge Road East

Municipality:

Victoria

Region:

Urban core

Storeys:

5
43 Gorge Road East is a proposal for a five-storey rental complex with ground floor commercial spaces along Go... (
view full profile
)
Learn more about 43 Gorge Road East on Citified.ca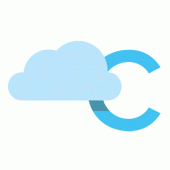 [Burnside-Gorge] 43 Gorge Road East | Rentals; retail | 5-storeys
Started by
Citified.ca
,
Nov 12 2019 12:59 PM
Posted 05 December 2020 - 11:34 AM
This is going to a public hearing on Thursday Dec 10.
---
Posted 11 December 2020 - 09:58 AM
This was unanimously approved last night.
Mike K., Kapten Kapsell, Nparker and 1 other like this
---
Posted 24 September 2021 - 11:26 AM
Victoria, September 24, 2021 -- PC Urban Properties and partner Fiera Real Estate CORE Fund (the "Fund") have broken ground on a new, purpose-built rental development in Victoria. At the corner of Gorge and Irma, the new development will offer 153 rental homes in a 5-storey wood frame building, with retail space, a public plaza, children's play area, rooftop amenity and public art.

The development replaces six older, single family homes in the Burnside Gorge neighborhood, and construction is set to begin this fall, with completion expected in late 2023. The developers will be implementing traffic calming measures on Irma, as well as adding landscaping to enhance the streetscape and connectivity to cycling and pedestrian pathways. Approximately half the units will be 2 – 3 bedroom homes.

"We are thrilled to be working with Fiera on providing much needed rental housing to the Capital District Region," says PC Urban Properties CEO, Brent Sawchyn. "We are committed to providing rental homes for the community and others in BC, and we are pleased this partnership will make it possible. Our mission is to deliver a diversity of housing options throughout the province. As a company, we feel we have a social responsibility to deliver rental housing, and we have more to come."


"In Victoria three out of every five people rent their home so enhancing the rental supply provides more housing choice and more homes for our residents," said Mayor Lisa Helps, City of Victoria. "We also welcome the addition of more purpose-built rental housing to help us to achieve our housing targets."

With rental vacancy in Victoria at approximately 1% and purpose-built rental housing stock in short supply, this new development, close to the downtown core, aims to provide new housing to middle-income earners, with space suitable for a new neighborhood coffee shop among other retail offerings. The development will feature climate-conscious, low-impact design; beehive apiaries to support sustainability; Modo car share vehicles, plus free car memberships; and EV Level 2 charging stations and electrical future proofing so others can be added as required.

Fiera Real Estate is a lending investment fund, owned by Fiera Capital Corp. and based out of Toronto. "Fiera is pleased to join our partner in this exciting high-quality development in the underserved Victoria market," stated William Secnik, SVP & Fund Manager. "This investment positively supports our ESG goals and improves the portfolio's diversification in Western Canada."

Know it all.
Citified.ca is Victoria's most comprehensive research resource for new-build homes and commercial spaces.
---
---
0 user(s) are reading this topic
0 members, 0 guests, 0 anonymous users