Citified profile: https://victoria.cit...-torquay-drive/
Site plan: https://www.saanich....uay20200609.pdf
Elevations: https://www.saanich....0200609elev.pdf
Landscape: https://www.saanich....0200609land.pdf
It is not currently known whether this project is a rental or a condominium.
The current property is an eight-unit townhome complex.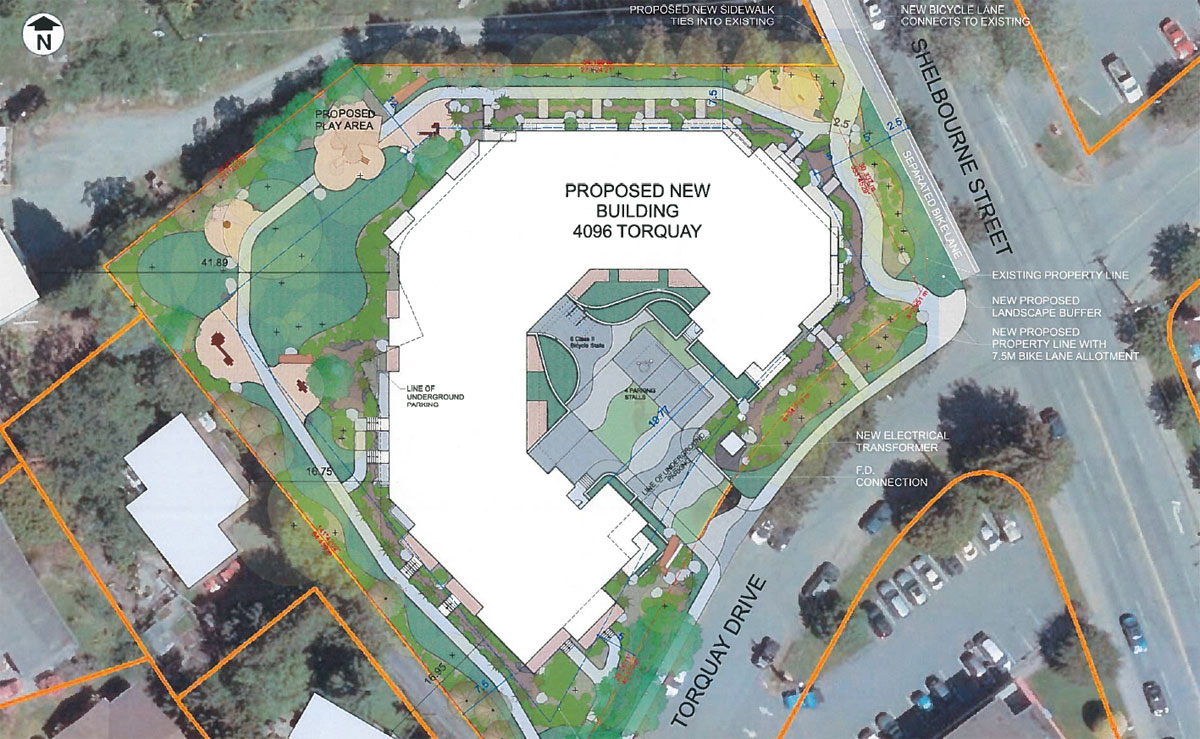 A site plan depicts the footprint of a proposed 90-unit residential complex at 4096 Torquay Drive in Saanich along Gordon Head's portion of the Shelbourne Street corridor. The building is envisioned as rising to five-storeys, and includes a landscaped area around the building perimeter with "naturalistic" fitness zones and a children's play park.
90-unit Torquay Drive residential complex marks latest proposal for Gordon Head's Shelbourne Street corridor
https://victoria.cit...treet-corridor/