It's unobtrusive and fits the context well. It's nice to see that the ground floor has been designed with big windows and awnings, which is in keeping with the "historic" look of a brick building. It is however very repetitive, despite their attempts to break up the massing and add small details at the cornices and awnings.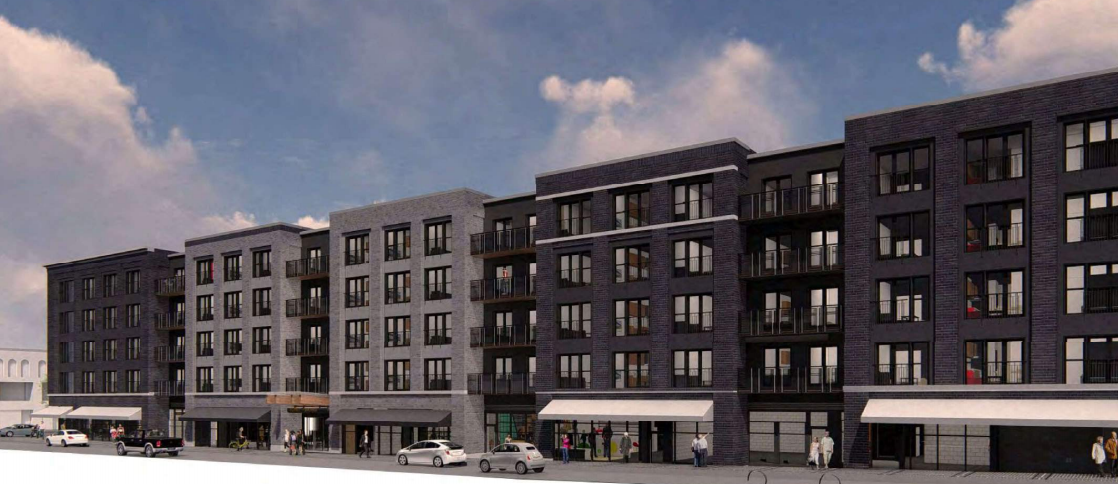 Lots of interesting details in the drawings, I won't reproduce them all here. Murals proposed at the Chatham and Government corner as an interim condition, different material palette on the Chatham building with a more industrial feel, co-working space on the Herald Street frontage...
I certainly like it more than CityZen across the street.