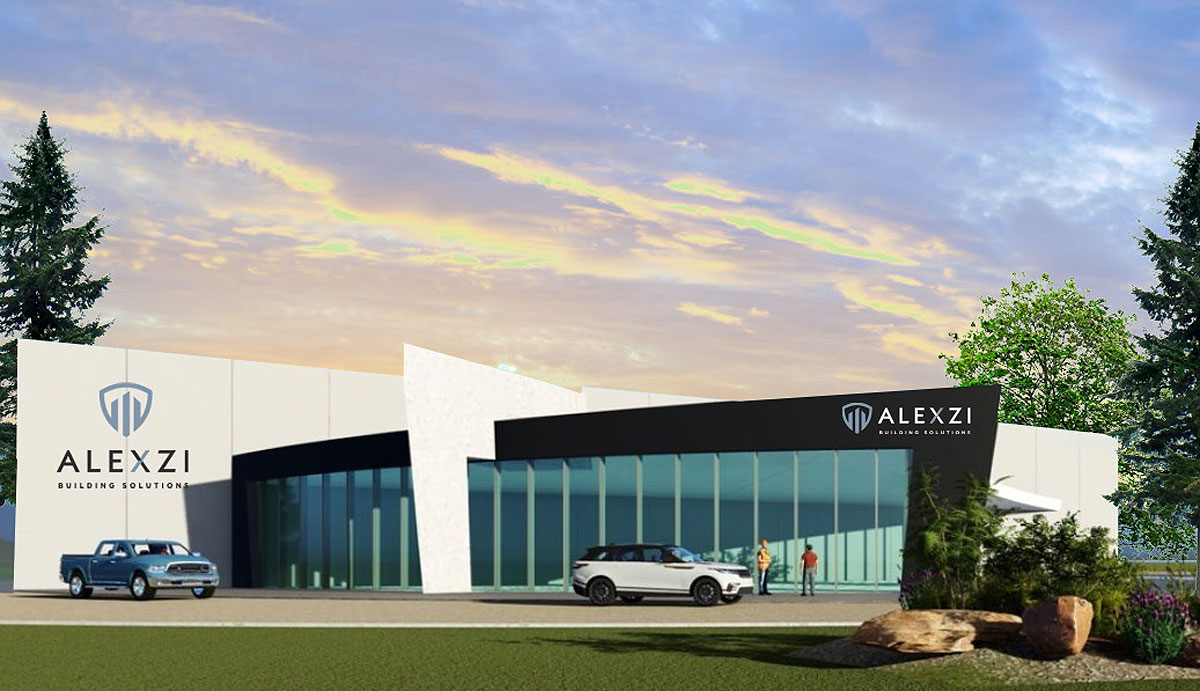 A rendering of an Alexzi Building Solutions manufacturing facility. Alexzi, a Nexii Certified Manufacturer of green building materials, is searching for a site on Vancouver Island capable of accommodating a 150,000 square foot factory.
Green building manufacturer Alexzi issues RFI to accommodate Vancouver Island factory
A BC-based green construction company pioneering environmentally-friendly building technologies has announced plans to open a manufacturing plant on Vancouver Island that could employ up to 200 workers.
Alexzi Building Solutions (Alexzi), has issued a request for information (RFI) to solicit bids from local real-estate developers capable of delivering a state-of-the-art 150,000 square foot industrial complex for the production of Nexii construction materials and panels designed to spec.
The RFI identifies the Capital, Cowichan Valley and Nanaimo regions as suitable locations, with a development window targeting delivery of a production-ready plant by early to mid-2023.
As a Certified Nexii Manufacturer, Alexzi's plant will be able to provide near-zero waste and significant carbon emission reduction on all projects, compared to traditional steel and concrete construction methods. Precision-designed, pre-manufactured Nexii panels achieve high energy efficiency and use greener materials, significantly reducing climate impacts that buildings and construction have caused for decades. More:
https://victoria.cit...island-factory/