'Someone put her there': Mother wants answers in daughter's death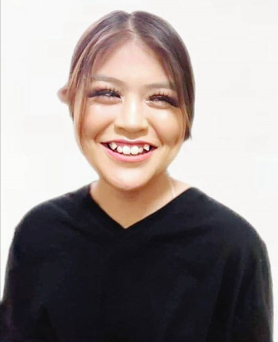 North Cowichan-Duncan RCMP says 15-year-old Carsyn Seaweed was found in a semi-conscious state on May 15 in the 5300-block of the Trans-Canada Highway. She later died.

RCMP are investigating the suspicious death of 15-year-old Carsyn Seaweed. "She was a beautiful 15 year old girl who had her whole life ahead of her and had plans for her future," said Carsyn's mother, Marie Seaweed.

RCMP are investigating after a 15-year-old girl died last week in Duncan under what police are calling "suspicious circumstances."

While police say the circumstances leading to the teen's death are suspicious, and there is an ongoing criminal investigation, investigators are not treating it as a homicide.

Marie Seaweed, Carsyn's mother, last saw her daughter the day before her death. The two were at a soccer tournament in Duncan on Mother's Day.

Seaweed said Carsyn decided to leave early, because it was too hot. She planned to take a bus to Mill Bay, where she lived with her grandmother, Seaweed said, then changed her mind and told her mother she would wait in Duncan until the soccer tournament ended.

When Seaweed was ready to leave, she called Carsyn several times but got no response, and eventually her calls stopped going through. She looked for her daughter in Duncan, and when she couldn't find her, she assumed Carsyn was with her father's family, who live in the Cowichan Valley.

The next day, she saw a photo online that showed a young girl covered in twigs, leaves, a wooden pallet and dust. Seaweed knew it was her daughter.

Seaweed said the man who shared the photo told her he found Carsyn behind a Super 8 Motel.

"He said that she was breathing and she was alive when he called the ambulance and then she started having a seizure. He said that she was very hot to touch. And she couldn't speak. She couldn't communicate with him, and she looked really scared, " Seaweed said.

"The doctor came in and said that they did everything in their power to try and save her but nothing worked. They said she was too weak. Her organs were failing," Seaweed said.

A Cowichan Valley newspaper initially reported that police said they believed no criminality was involved in the girl's death.

Seaweed said she doesn't understand how that could be.

"My daughter didn't put that pallet on her. She didn't cover herself in that dirt. She didn't put the twigs on her. And she didn't mean to die there. Someone put her there," Seaweed said. "Someone left her there to die."

Cowichan Tribes released a statement Thursday saying they have been providing support to the community, as Carsyn had ties to the nation.