BUILT

The Row

Uses:

condo, rental

Address:

1154 Johnson Street

Municipality:

Victoria

Region:

Urban core

Storeys:

6

Condo units:

38

(studio/bachelor, 1BR, 2BR, penthouse)

Sales status:

in planning
The Row is a six-storey condominium and rental project on Johnson Street at Chambers Street in the City of Vic... (
view full profile
)
Learn more about the Row on Citified.ca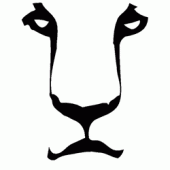 [Fernwood] The Row | condos, rentals | 6-storeys | Built - completed in 2020
Started by
Mike K.
,
Oct 06 2015 12:23 PM
142 replies to this topic
Posted 24 May 2021 - 10:26 AM
is there a strong resale market for multi family residential buildings with no prospects for an occupancy permit?

---
Posted 24 May 2021 - 10:31 AM
Perhaps it could have been sold at a discount? Buyer paying less but has to go through the trouble of remedying the problem?

---
Posted 25 May 2021 - 08:12 AM
I suspect that the ultimate owner of the building will be able to get an occupancy permit pending some inspections; it's not in the city's interest for the building to set vacant indefinitely, especially as it's a rental building and demand for space will only tighten post-COVID.
---
---
0 user(s) are reading this topic
0 members, 0 guests, 0 anonymous users