So they want to go right back around to the original version, but with a set back or otherwise distinguished top level? I think the main reason why I liked the original version and the main reason why I didn't like the most recent version is because the original wasn't self-conscious and didn't seem to have any baggage. I can't see any good reason why Harris Green developments should have baggage or why they should be self-conscious. They should just be good: half-decently interesting and not a carbon copy of something else on the next block over. And definitely not faux. The podium on the most recent version was straying into faux territory, methinks.
An anonymous internet blowhard might whip up something quick and dirty like this: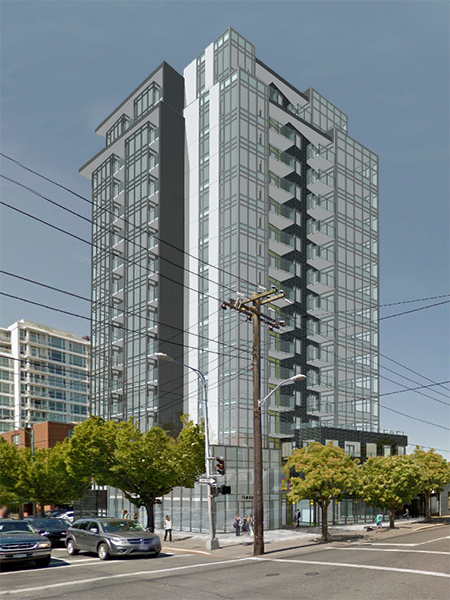 Edited by aastra, 09 October 2018 - 03:51 PM.