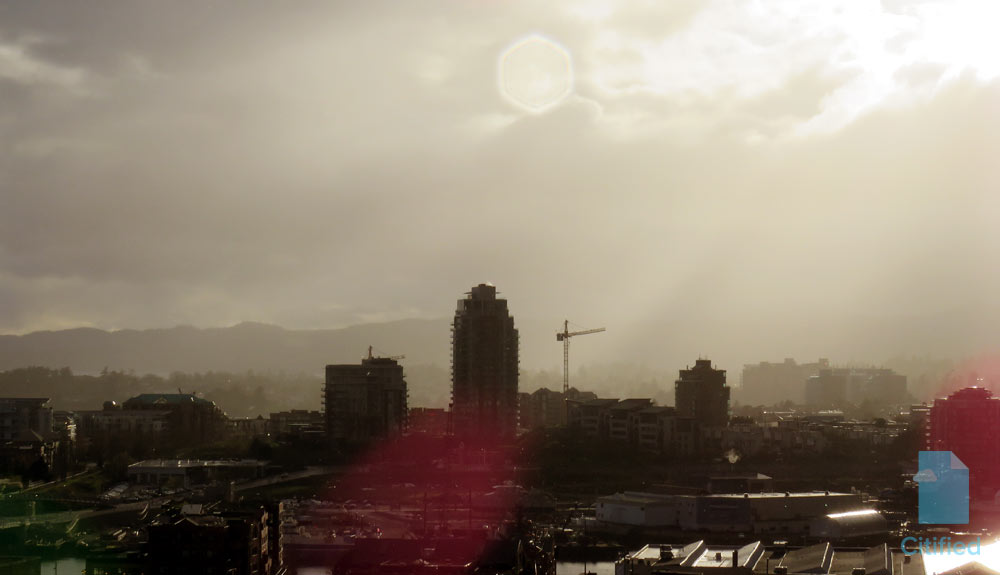 The silhouette of Vic West's Bayview Place development as seen from downtown Victoria. A proposal by developer Focus Equities to build a 26-storey residential tower as the project's next phase will yield the City of Victoria's tallest building, although the title may be short lived if a downtown Victoria proposal receives the green light.
26-storey condo tower to rise above Victoria's Inner Harbour
http://victoria.citi...-inner-harbour/
Vic West's Bayview Place development will once again claim the title of the Capital City's tallest building with the announcement of a 26-storey condominium tower.

Planned for a site along Kimta Road in the harbourfront Songhees neighbourhood, the 207-unit residence could reach upwards of 77-metres above ground level, making it the tallest structure on southern Vancouver Island.
Although approvals have been granted by the City of Victoria for a building rising as high as 77-metres, final design modifications could yield a height at or below the approved limit, according to Paul Corns, the communications director for Focus Equities' Bayview Place development. [Full article]