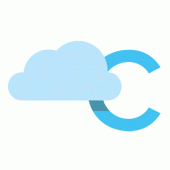 Apple Store Victoria
Started by
Citified.ca
,
Jan 29 2018 10:39 AM
102 replies to this topic
Posted 14 November 2018 - 08:57 PM
"[Randall's] aesthetic poll was more accurate than his political acumen"
-Tom Hawthorne, Toronto Globe and Mail
---
Posted 15 November 2018 - 01:36 PM
This may be offensive but No one cares what phones people in the third world use. We are talking about who makes the best phones to use, not about volume
Trump, Trump, Trump!!!!!!!! Lets make America better again!!!!!!!!!!!!!!
Yup the world doesn't exist outside of the US, the rest of the world is the third world, and should be kissing our shoes just being allowed to look at us
---
Posted 12 July 2019 - 08:54 AM
Still no sign of an Apple Store for the Island, but looks like Vancouver will be getting a new flagship location at Pacific Centre, to replace the existing Apple Store inside the mall. via https://urbanyvr.com...-store-approved
---
---
0 user(s) are reading this topic
0 members, 0 guests, 0 anonymous users