APPROVED

The Redfern

Uses:

condo, commercial

Address:

1908-1920 Oak Bay Avenue

Municipality:

Victoria

Region:

Urban core

Storeys:

4

Condo units:

29

(1BR, 3BR, 2BR + den)

Sales status:

pre-sales
The Redfern is a proposal for a four-storey condominium building with ground floor commercial spaces along the... (
view full profile
)
Learn more about the Redfern on Citified.ca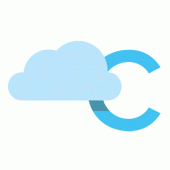 [South Jubilee] The Redfern | Condos; retail | 4-storeys
Started by
Citified.ca
,
Apr 30 2019 06:48 AM
Posted 12 July 2021 - 08:13 AM
Know it all.
Citified.ca is Victoria's most comprehensive research resource for new-build homes and commercial spaces.
---
Posted 12 July 2021 - 10:39 AM
We can argue as to what is downtown in terms of greater Victoria but I see the city in terms of being from Sidney over to Sooke. Anywhere you want to place it is still pretty damn pricey for a condo.
Victoria Watcher likes this
---
Posted 21 August 2021 - 01:11 PM
The 1 bedroom for $649k is small at 556 square feet. The bigger 1 bedrooms are priced at $720k and all face north and ohter than the unit on the 2nd floor, none of the larger 1 bedrooms have balconies - only juliettes. I understand this was a demand of the city due to the rear of the building facing directly onto residential homes - no sitting outside or bbq-ing. Also - no dens or offices which in a post covid worlds, seems like a miss to me, but then perhaps this particular market doesn't work from home (or at all). The finishings are (or will be) absolutely stunning - there is no doubt this building will be high end luxury. I also liked that each parking stall will have the ability to have an electric car charge right at the parking spot (I think it was an additional $700).
---
---
0 user(s) are reading this topic
0 members, 0 guests, 0 anonymous users