PROPOSED

Montrose Wintergarden Hotel

Uses:

hotel, commercial

Address:

780-798 Fort Street

Municipality:

Victoria

Region:

Downtown Victoria

Storeys:

20
The Montrose Wintergarden Hotel is a proposal along the 700-block of Fort Street at Blanshard Street to build ... (
view full profile
)
Learn more about Montrose Wintergarden Hotel on Citified.ca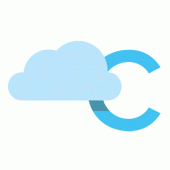 [Downtown] Montrose Wintergarden Hotel | 65.5 meters | Proposed
Started by
Citified.ca
,
Jan 20 2020 08:15 AM
Posted 13 February 2020 - 05:40 PM
Ah, I see.

Know it all.
Citified.ca is Victoria's most comprehensive research resource for new-build homes and commercial spaces.
---
Posted 14 February 2020 - 12:45 AM
People on this island are nucking futs, sure seems like a greater concentration than Victoria.

David lives up a long, forested driveway. This wasn't some random encounter with an unlocked car and a kid pulling some stupid joyride.

Matt.

---
---
0 user(s) are reading this topic
0 members, 0 guests, 0 anonymous users