Citified project page:
https://victoria.cit...-and-caledonia/
Some additional details are now available as we await the formal application to go before the City, which is expected to happen later today or early next week as far as public access to the plans.
The total unit count will be close 500, not 400 as previously reported elsewhere. Approximately 90 more units will replace the 90 supportive housing units within the City Centre Hotel, and these homes will be situated on a parking lot on Douglas Street across the street from the current hotel.
As part of the plan, Chard will continue the Hudson District carriageway, providing it with an end-cap on the White Spot/hotel property.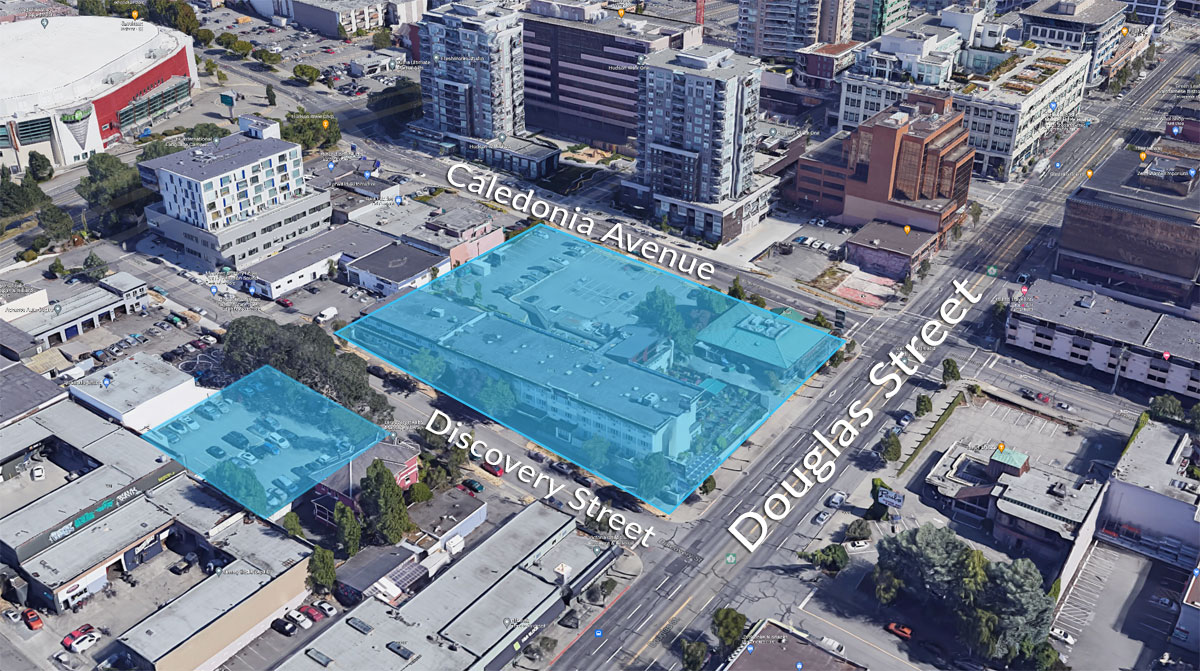 An aerial view of the 1600-block of Douglas Street at Caledonia Avenue along the downtown Victoria-Burnside-Gorge border. A paternship between Chard Development and BC Housing has envisioned nearly 500-units of cross-spectrum rental and condominium housing on three properties in the 700-blocks of Caledonia Avenue and Discovery Streets. A full-service grocery store and over 41,000 square feet of office space are also planned.
Former downtown White Spot and City Centre Hotel properties eyed for 500-unit cross market-spectrum rental and condo dev
https://victoria.cit...-and-condo-dev/