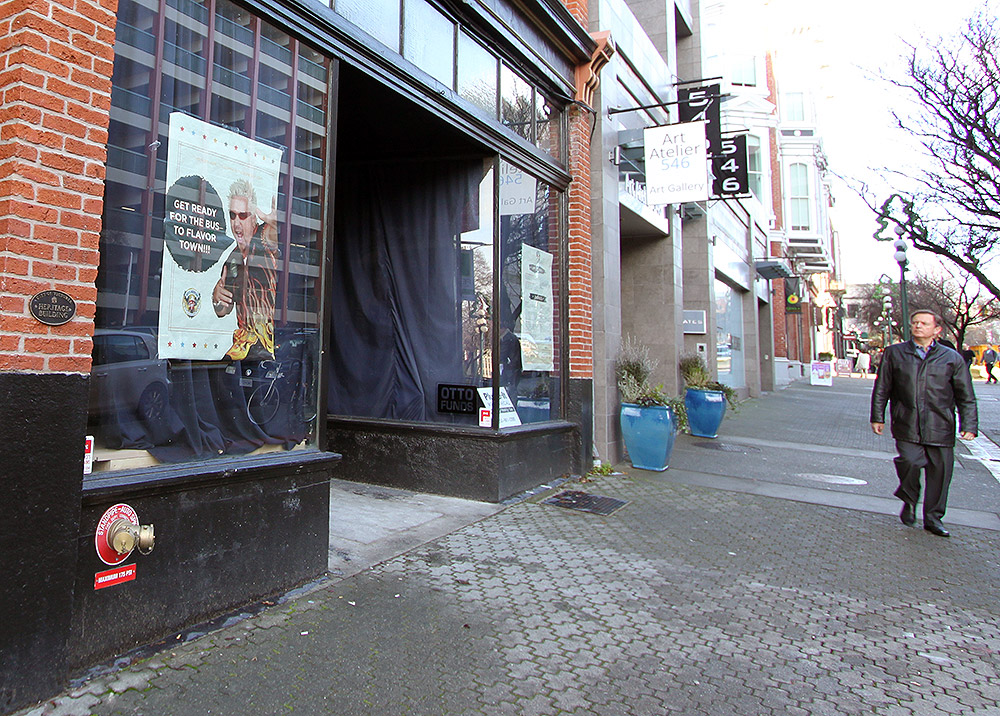 Mystery behind lower Yates Street storefront revealed
http://victoria.citi...front-revealed/
First it was to be an Internet cafe. Then a Blockbuster.
Most recently signage adorning a lower Yates Street storefront promises a restaurant by the famed Food Network host, Guy Fieri.
Confused yet? Feeling trolled, so is the rest of the city.
Citified decided to set the record straight and tracked down the operators to once and for all determine what is really going on behind the black window covering keeping gawkers at bay and work crews veiled behind a shroud of retail secrecy.
So, are you ready… [Full article]