Multiple industry insiders say talk of Chapters leaving downtown Victoria, Shoppers Drug Mart taking over its space, and the Shoppers Drug Mart building being redevelopment is the real deal.
But this will play out over the span of a couple of years, there are no immediate closures pending and no buildings will be coming down next year.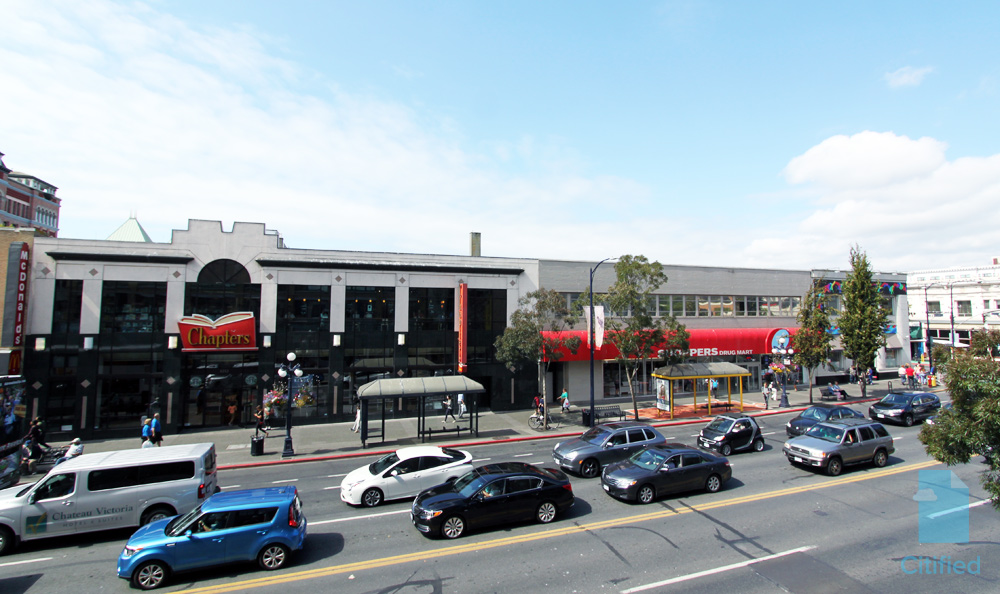 Shoppers Drug Mart set to move as Chapters mulls downtown exit strategy
http://victoria.citi...-exit-strategy/
The 1200-block of Douglas Street is in-store for a major retailer shuffle as two heavyweight downtown businesses get set for real-estate plays.
Speaking on condition of anonymity, industry insiders tell Citified the three-level Chapters bookstore at 1212 Douglas Street is in the midst of a downtown Victoria exit strategy, a plan that will eventually see the operation vacate its retail space of 20-years.
Although Chapters' parent company Indigo Books and Music has been closing locations in secondary markets across Canada, Chapters is expected to maintain a retail presence on southern Vancouver Island. [Full article]