A self-proclaimed anti-fascist's view of the world (via his Twitter bio). But do NOT question this anti-fascist's point of view!
Do not even consider for a moment how terrifying a burglary or property theft situation can be for the victim, because in this man's opinion, it's a victimless crime with no tangible impact.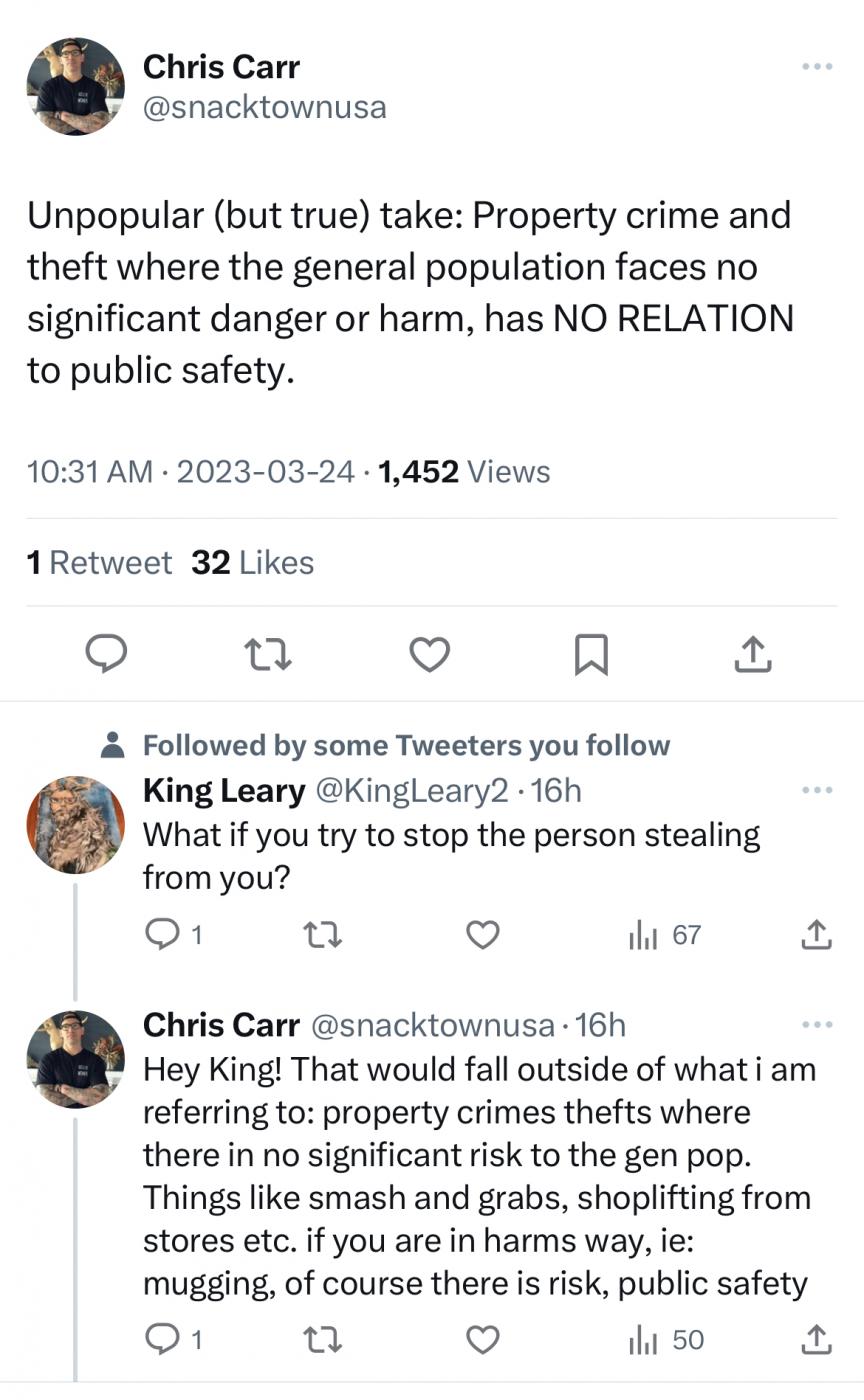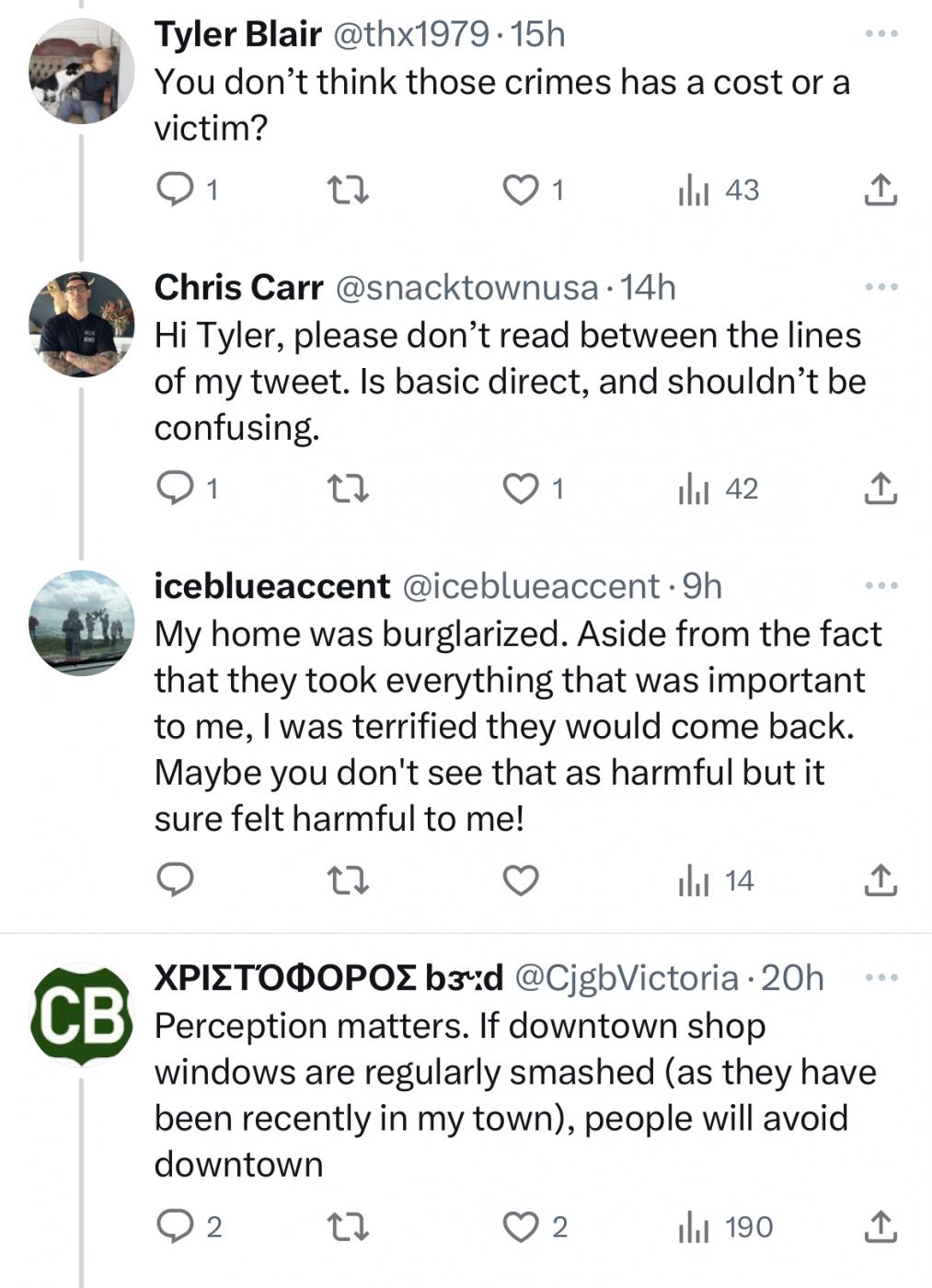 -
https://twitter.com/...LNt72cvXf0yWpgg
Downtown Victoria has turned into a freak show. Then you have people like the gentleman above, who try to minimize the impact of the harm that has been done to this city, and deny the experience of the victims of that crime.
So I'll leave it at this. If you don't know, you don't know. Or you do know, and you're just showing off to your Twitter friends playing the tough guy thing.