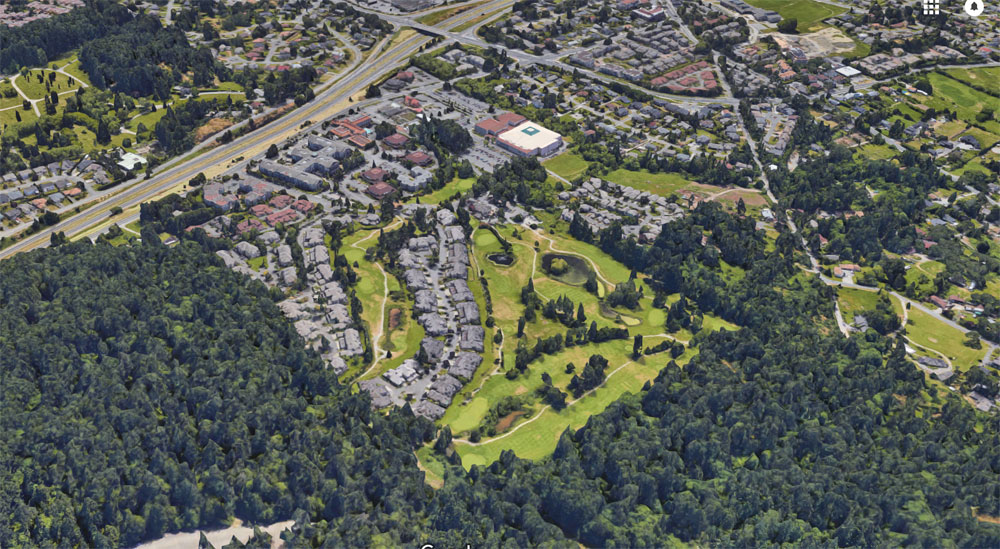 An aerial view of the former Royal Oak Golf Course. The nine-hole course closed in 2016 and was sold in 2017. The current owners have submitted an application to the District of Saanich to remove the golf course lands from the Agricultural Land Reserve.
Royal Oak Golf Course eyed for Agricultural Land Reserve exclusion, development
https://victoria.cit...on-development/
Following its 2016 closure and subsequent sale in 2017, the nearly 30-acre Royal Oak Golf Course could soon be slated for redevelopment, according to documents filed with the District of Saanich.
Owner 1122590 B.C. Ltd has applied before the municipality to exclude a significant portion of the former golf course lands currently under the Agricultural Land Reserve (ALR) in order to "facilitate future development," although the proponent has yet to provide concept plans for how it plans to shape the property if its removal request is approved. [
Full article
]