Citified profile: https://victoria.cit...18-cook-street/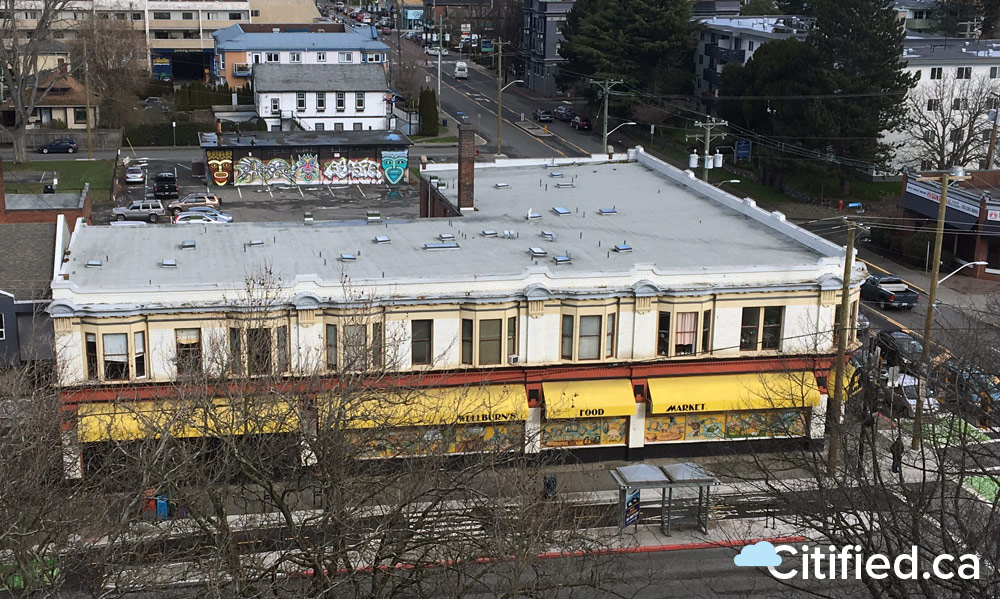 The 107-year-old Wellburns Market building at 1050-1058 Pandora Avenue is the focus of development plans that could see the heritage complex restored and modern residences built on adjacent lands currently used as a surface parking lot.
Wellburn's Market property acquired; dev plans include mid-rise residential complex
https://victoria.cit...ential-complex/
The North Park neighbourhood's Wellburn's Market building and its adjacent surface parking lot have been tentatively purchased by a Vancouver-based real-estate development firm with plans to develop the property, Citified has learned.
The iconic two-storey heritage registered complex, situated at 1050-1058 Pandora Avenue, was constructed in 1911 as a mixed-use commercial and residential building that 107-years on remains true to its original purpose with a Wellburn's Market as the primary ground floor commercial tenant, and a barber shop with frontage onto Cook Street and rental apartments above.
Redevelopment plans for the Wellburn's properties are likely to incorporate a heritage restoration of the original building while a woodframed residential lowrise is anticipated on lands currently occupied by the parking lot. [
Full article
]