One driver injured, two vehicles 'a total loss' after collision in Metchosin
November 5, 2022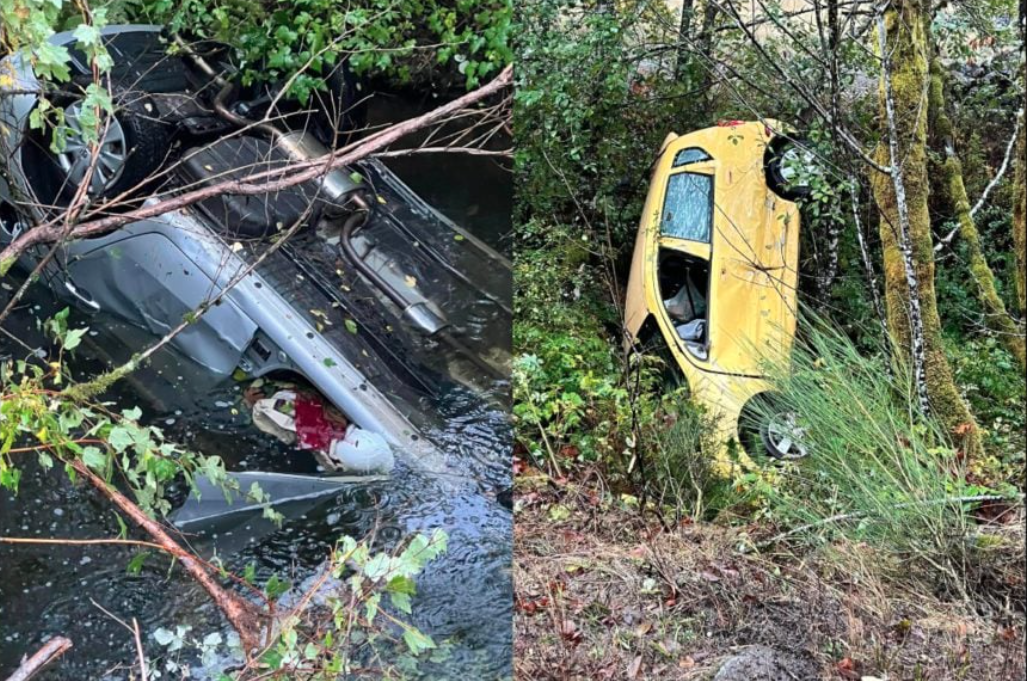 A police investigation is underway after a collision in Metchosin left two vehicles badly damaged, including one that landed on its roof in a nearby creek and the other upright against trees.
The crash happened around 3 p.m. on Happy Valley Road near Neild Road and according to tow-truck driver Dave LeQuesne, it was a call he had never experienced before.
West Shore RCMP say one vehicle travelling southbound on Happy Valley lost control and crossed into the oncoming lane, colliding with a northbound driver.
"It was raining very hard at the time, and that corner is known for vehicles to go off-road into the creek," LeQuesne said.
Both drivers exited their vehicles and while one declined medical treatment from paramedics, the other was taken to hospital with minor injuries, RCMP say.
"The silver car was completely submerged upside down, it could have had a very different story if the person had become trapped. He was completely submerged upside down in the centre of the creek. The other car, the yellow car, was propped up against the trees standing upright."