Have You Seen High-Risk Missing Youth Lia Barker?
Date: Wednesday, January 25, 2023 - File: #23-1667
Victoria, BC – Investigators are asking for your help to locate high-risk missing youth Lia Barker.
Lia was reported missing on January 14, 2023 and has been seen recently in the 900-block of Pandora Avenue. Lia is described as 17 years old, five feet, nine inches tall with a slim build and medium-length dyed-blonde hair. Lia was recently seen wearing a thick black and white letterman-style jacket with a "B" emblem, white pants and carrying a dark pink purse. Lia has facial scars and may have an injury to her left eye. A photo of Lia is below.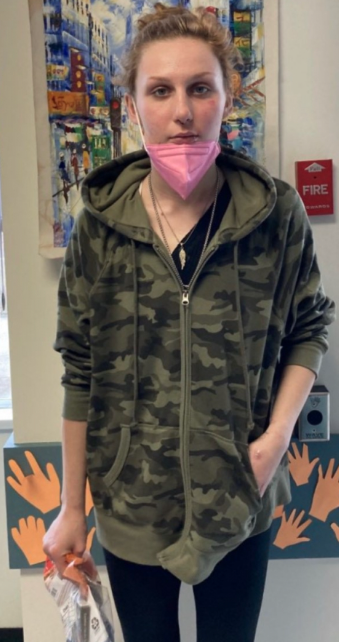 Investigators are concerned for Lia's welfare and continue to work to locate her. If you see Lia or if you have information about where Lia may be, please call the VicPD report desk at (250) 995-7654 extension 1.