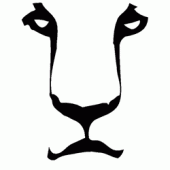 The Victoria crime thread
Started by
Mike K.
,
Feb 04 2007 01:20 AM
10882 replies to this topic
Posted 21 February 2019 - 04:09 PM
Hold up, you possibly had the same individual cause damage to your suite, and the police turned you away?
Know it all.
Citified.ca is Victoria's most comprehensive research resource for new-build homes and commercial spaces.
---
Posted Yesterday, 09:27 AM
Over a dozen Saanich Police vehicles parked on Vernon Avenue across from the Save on Foods shopping centre. Any idea what is going on? There is a small crowd of people standing on the sidewalk near the bus stop.
---
Posted Yesterday, 09:29 AM
They're responding to a weapons call at the apartment/condo bldg across from SOF.
pennymurphy2000 likes this
---
---
4 user(s) are reading this topic
0 members, 4 guests, 0 anonymous users