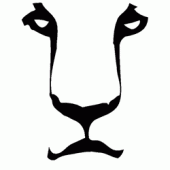 Saanich - 2018-2022 - General political discussion
Started by
Mike K.
,
Oct 22 2018 11:28 AM
Posted 31 March 2019 - 07:46 AM
Anyone else notice Colin Plant is getting way more airtime than Fred Haynes?
---
Posted 19 May 2019 - 05:17 PM
Understanding the need to increase property taxes. It is the highest increase in 10 years.
The article does not mention if the increase was used to cover the increase pay raise the council and mayor voted themselves this year. Or it does not mention the last year exhausting its contingency fund ($700 000) to pay for the homeless costs at its tent city.
It is also this elected Mayor and council first year, but the ability to pay for the residents was on their mind.
http://www.victoriab...-5-2-this-year/
---
---
0 user(s) are reading this topic
0 members, 0 guests, 0 anonymous users