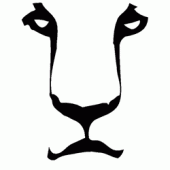 Cable/internet/satellite rates: how much are you paying?
Started by
Mike K.
,
Nov 03 2009 09:25 AM
922 replies to this topic
Posted 12 October 2021 - 08:46 PM
Lol no (well, minimal compared to Muskokas, etc.) mosquitos or too hot weather where we go luckily - Tobermory, Ontario.

---
Posted 12 October 2021 - 09:44 PM
Totally off topic but I have hiked the whole Bruce Trail. Also vacationed in Tobermory once. Took a glass bottom boat tour. Turned out you could see in to the water better by just looking off the side of the boat than looking through the glass on the boat.
---
Posted 13 October 2021 - 08:15 PM
Diving capital of Canada, eh! Yah the limestone makes the water very clear … but the recent influx of InstaTourists (looking for *that shot*) has made many of the best attractions only available by booking way ahead.

We go for 3-4 weeks every summer and sometimes over Xmastime.

---
---
2 user(s) are reading this topic
0 members, 1 guests, 0 anonymous users